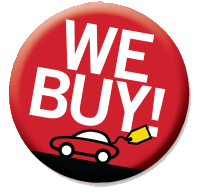 CALL US TODAY 832 509 1700 OR 630 991 3440


We'll Buy Your Car, Even If You Don't Buy Ours!
Your car could be worth more than you think - and we'll buy it, even if you don't buy from us!
Used vehicles are in high demand. All makes and models, all price ranges - and WE'RE BUYING! Even if you're not in the market to buy, bring your car, truck, van or SUV to Advantage Car Group. We will get you top dollar for your used vehicle.
How Advantage Car Group Appraisals Are Different
Your appraisal can take as little as 10 minutes, and you're welcome to watch while you wait.
No obligation. We'll buy your car, even if you don't buy ours.
No appointment needed. Bring your car in for an appraisal any time we're open.
Our expert appraisers. They're specially trained to evaluate the cars we buy.
The written offer. It's good for seven days.
Fast payment. If you sell us your car, you'll receive a bank draft on the spot!
Selling Your Car to Advantage Car Group vs. Private Party
We'll buy every car we appraise regardless of year, make, model, or condition.
It saves time and money. No more payments, no advertising fees, no more depreciation, and no time wasted with tire-kickers.
It's safe. No meeting with strangers at your home, payment is always good, and we won't change our minds and try to make you take the car back.
It's hassle free. No title issues, no problems with buyer funding or financing.
One Stop Shopping
Sell your current car and buy a new one at the same place! Our dealership does our best to provide you with the best outcome when you want to sell your car.